Bathroom remodeling and upgrades
Planning on changing the look of your bathroom? We can help. We can remodel your bathroom or perform upgrades using the best-quality products available on the market – you choose what you want. We can install new showers, bathtubs, pedestals, low-flush toilets, lavatories, and faucets. Why upgrade? It's simple – upgrading your bathroom raises the value of your house for resale purposes, and also saves you money by replacing old, inefficient fixtures that waste water and energy. Your utility bills are guaranteed to be much lower.
"Plumbing. It's what we do."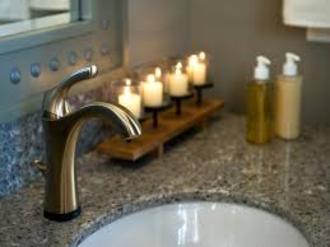 Kitchen renovations
The kitchen sink you choose is an important decision since it is a plumbing fixture that you will be using every day. The most effective sink for your kitchen needs to be functional yet attractive at the same time. Here at Kenora's Best, we can help you select a kitchen sink that will fit the design and style of your kitchen, while also filling all of your specific needs & wants.
and everything in between
From sump pumps, dishwashers, laundry drains, and outside faucets, to waterlines and filters, we have you covered.  There isn't any plumbing that we don't do.  Give us a call at 1.807.468.2378 to set up a service or ask for a quote.