Tempstar Geothermal: Smarter On Many Levels
​A Tempstar geothermal system can save you up to 70% on your heating and cooling bills, keep your home consistently comfortable and reduce your carbon footprint, and it lasts up to 30% longer than ordinary air conditioners and heat pumps. Tempstar offers a wide variety of geothermal units, features and options, ensuring we have a geothermal system your family can depend on. For the homeowner who expects more from their heating and cooling system, geothermal offers just that.
​For the ultimate combination of variable-speed air delivery, two stages of heating or cooling and the natural of efficiency geothermal technology, choose our HP packaged model. You'll enjoy consistent temperatures with fewer hot or cold spots, better humidity management during hot sticky summers, and the lasting reliability you expect.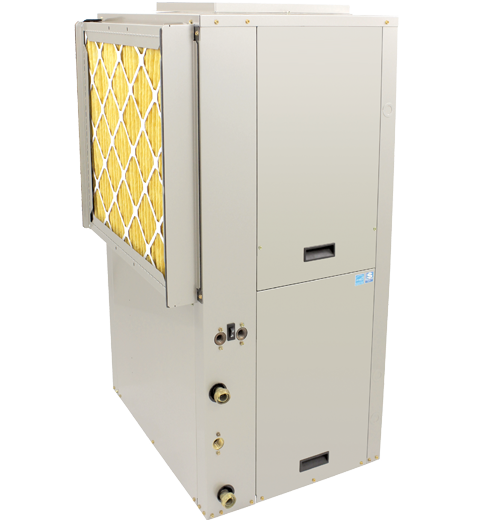 Features & Benefits
High-efficiency comfort while managing your utility costs (efficiency is unit size dependent)
Variable-speed blower motor provides an ultimate level of even temperature control and comfort
Two-stage compressor for improved temperature and summer humidity control
Insulated cabinet and compressor blanket for quiet operation
Large operating temperature range with outstanding cold weather performance
Corrosion-resistant coil for durability 2″ MERV 8 filtration
5-Year No Hassle Replacement™ Limited Warranty
10-year parts and labor limited warranty
Optional Features
Supplemental, domestic hot water generation
Internally-mounted auxiliary heat
Smart startup add-on for smoother operation
Specifications:
3.5 to 4.0 COP Heating Efficiency (closed loop)
4.0 to 4.6 COP Heating Efficiency (open loop)
15.5 to 24.5 EER Cooling Efficiency (closed loop)
19.6 to 30.0 EER Cooling Efficiency (open loop)
Two-stage scroll compressor
Variable-speed blower motor
Fully insulated cabinet
Compressor sound blanket
Energy Star® rated in all sizes